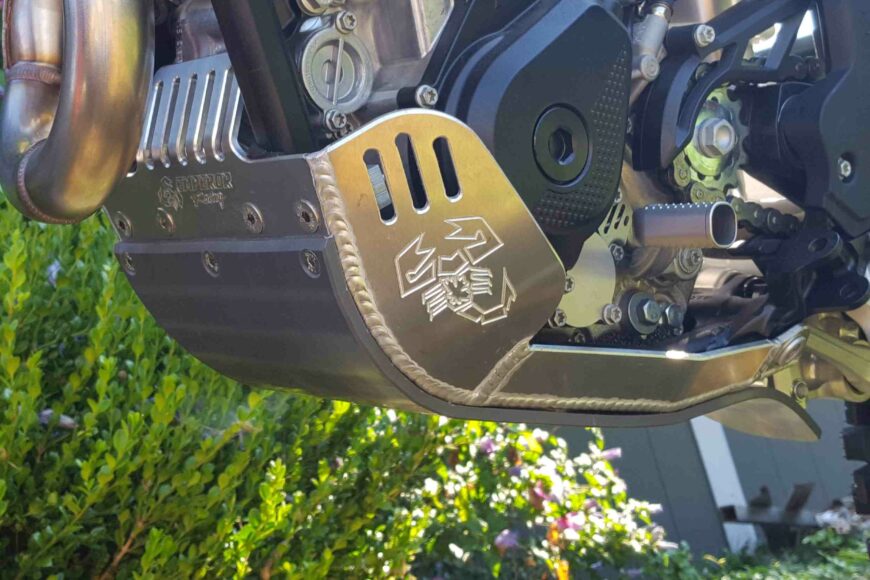 Check out a recent rider feedback regarding our skid plates and rad guards:
Hi Steve,
I love the gear you guys make and I've had Emperor Racing protection on almost all my bikes and this is why!
This spring I made a less then stellar decision, promptly exited the trail and pitched my KTM 350 exc-f about 90' down a ravine.  I jumped ship in time to see it cart-wheel down, pinball off a tree and slam up against a log!  When I got it towed out later that day the sub-frame was mangled, handle bars were toast, plastics cracked… However, the radiator guards and skid plate did an amazing job!  I was able to repair some damaged wiring, start it up and ride it home! The radiators were perfect, the frame and engine cradle were unscathed. 
Thankfully the repair work was relatively minimal (and affordable) and the bike was ready to ride again before too long.
– Matt B.,  Emperor Racing customer for life!
THANKS MATT!!!